Empowering Motherhood: Ladyhill's Impact on Young Parents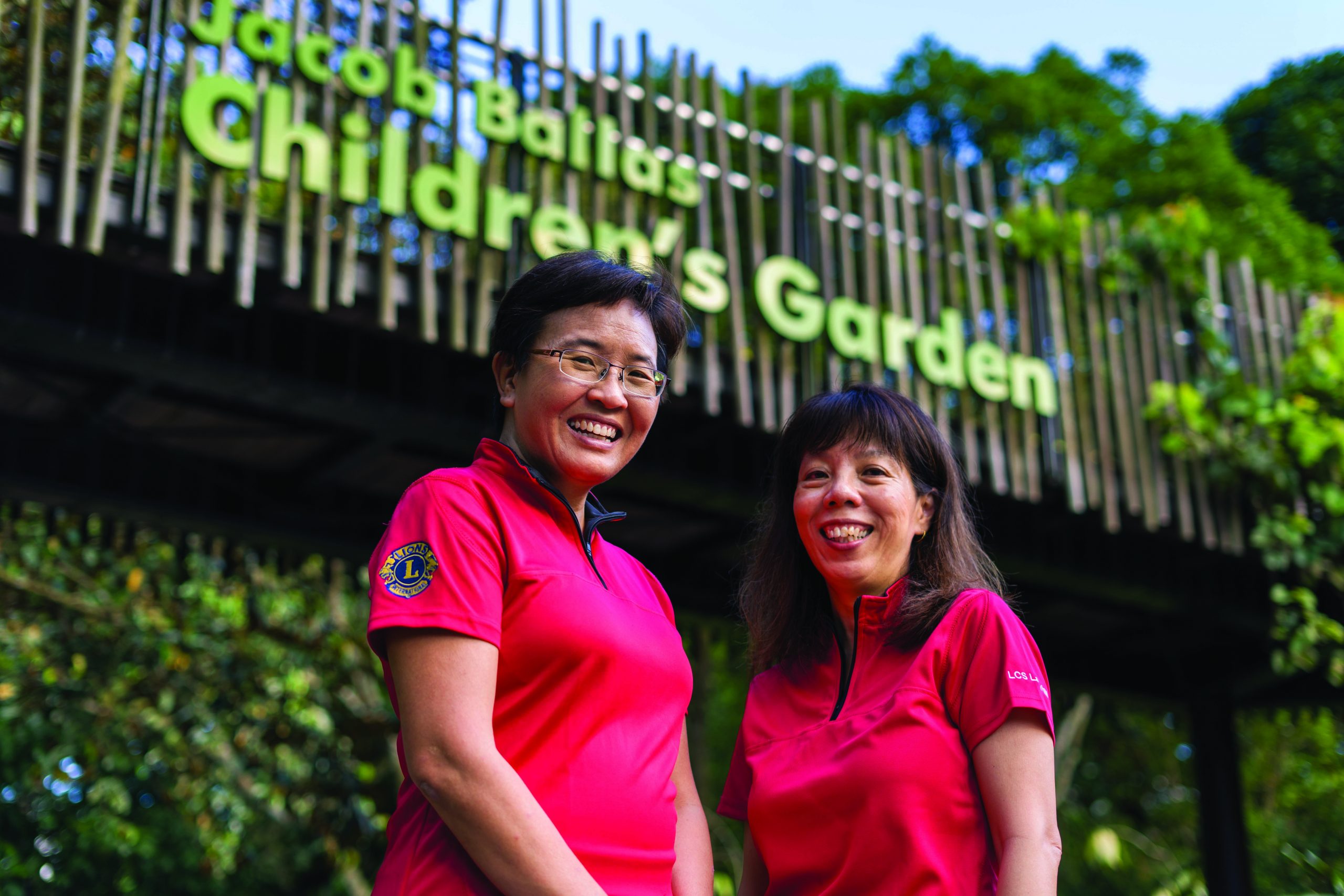 Thursday May 18th, 2023
– About your journey and how Ladyhill has contributed to Babes
Lions Club of Singapore Ladyhill is made up of 27 fun-loving, life-appreciating and energetic ladies aged 40 – 83. We banded together for the mission To Serve the Community, of which youth development and welfare of the elderly are closest to our hearts.
Our then Club President, Theresa Tan, first encountered Babes when Babes had their booth at an art fair. She started finding out more about who Babes serve and how to match what they needed to how LCS Ladyhill could meet those needs.  
Since October 2021, we have conducted 2 online workshops and 1 on-site workshop with Babes to share practical parenting strategies for mums, namely 
Baby Massage for Great Health & Relationship Building

Preparing your baby for a Balanced Diet with Solid Food

Fun ways to engage your baby through Music & Movement
– Why do you feel so passionate about the cause?
Motherhood is difficult and at times frustrating but is nonetheless a beautiful and rewarding journey. There are different challenges at various stages of parenthood and many will agree that the early years are the most fulfilling. 
All of us at LCS Ladyhill are mothers, grandmas, aunts and grand aunts and we can attest to that. 
Theresa, Stacy and Hwee Cheng are 3 members of LCS Ladyhill who actively support Babes' Project Chai Sessions and all 3 are mothers of teenagers, who can vouch for the importance of early years development. They all believe that motherhood is a time for rejoicing and should be celebrated. As fellow mothers, there is much to share and learn from each other. Professionally, Theresa is in the business of enabling people with technology and a long-time mentor for girls in the STEM (Science, Technology, Engineering and Mathematics) disciplines, Stacy is in the movement wellness space with previous experience in corporate learningand Hwee Cheng is an Early Childhood professional with experience in teaching, childcare centre operation and teacher training. The team of 3 worked closely with Babes to curate useful workshops and activities to support mothers in the early engagement with their babies. 
– Any memorable memory or story to share about your work with Babes? 
Finally, after the relaxation of Covid-restrictions, we had a face-to-face workshop in October 2022. Parents and babies were invited to sing and groove to music, with the objectives of supporting children's language and physical development. At the end of the workshop, parents guided their children to make a musical shaker. The spark in the children's eyes and the bonding between the parents and children was priceless and satisfying to Theresa, Stacy and Hwee Cheng. We look forward to continuing supporting Babes in their very meaningful work.  
To celebrate women
#Babes10Anniversary
, we will be featuring 10 inspiring women from our Babes community. In a photoshoot to capture the essence of courage and strength,
#WomenofBabes
are our volunteers, partners, and community members—women with different stories with different starting points. We
#EmbraceEquity
as we celebrate their resilience, kindness, and determination, incredible role models striving for a world where everyone has the same opportunities and rights, and where inclusivity and diversity are celebrated and embraced.
Special thanks to Project Obscura